Do you aspire to have authentic, impactful leaders in your company who inspires progression, change & growth?
Hello there! It's great to connect with you!
I am Shalini,
Leadership Mastery Expert, Business Transformation Consultant and Leadership Coach.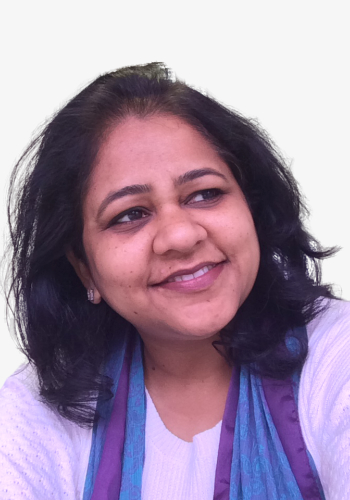 I am on a mission of transforming 100,000 leaders become GREAT LEADER , who inspire and create more leaders and make this world a better place.
Is your business there where you want it to be?
What do I do - That gets YOU results?
As a Leadership Mastery Expert,
I offer Different Strokes for Different Folks
I help you Forge Ahead, no matter what
I
empower people
to be  Self Led Leaders
I help you get results
beyond
your
wildest expectations
Master  Personal leadership before you lead and influence others.
Identify  Growth Drivers & Blockers 
Discover Positive & Negative Patterns that impact  Success
Build Strong and Intuitive relationship with self and others

 
Be a Mindful Leader and make choices in t1he NOW
Get Focused & have absolute clarity on SELF
Are you ready to be a GREAT LEADER ?
Register for my forthcoming free webinar on LEAD SELF AND INSPIRE Now!
Secrets of Motivated Teams

Ankur Mehrotra
After running multiple business for last 14 years, I wanted to take my software business to next level. I contacted Shalini for personal coaching and she spent good amount of time in understanding my personal vision as well as my company's vision. She helped me to fine tune my companies vision to go for IPO of my company in 2023. She has worked on some SMART goals for me and my company as well. Now everyone in my company is aligned towards success of common goal of IPO. Shalini asks tough questions which kept me thinking for hours but finally gave the right direction. I can say that now I have velocity in right direction rather than just having speed which was not taking me anywhere. I will strongly advice CXOs to take personal coaching from Shalini if they want to upgrade in all the dimensions of professional and personal life.
Ankur Mehrotra
Managing Director, Meteonic Innovations Pvt. Ltd

Jyotima Prasad
Shalini came as a divine blessing in my life. She is my friend, mentor and guide. She came in my life to awaken my soul and to help me find true meaning of life. Her inner wisdom and higher perspective of life gave me direction to find my own purpose. Her way of coaching is so subtle that it is easy to bring it in our daily practice. The most powerul shift which I personally experienced was be non-judgemental. And experience unconditional love. My life transformed in so many ways just by her presence. Just like me there are many souls whose lives have been touched and transformed by her. I wish and pray that she continues to spread her light and wisdom to make this world a better place. Heartfelt gratitude to Shalini.
Jyotima Prasad
Visionary Entrepreneur & Life Coach, Princeton, NJ, USA

Amiya Samal
Its often said that"mediocre teacher tells, a good teacher explains, the superior teacher demonstrates and the great teacher inspires". I believe Shalini is one among any of the great coach I have come across in my career. All of her programs helps any learner to perform at their best. In my case, it always encouraged me to improve my leadership skills, think outside of the box and reflect on my own behaviour/skills even how I can continuoulsy improve on this. What I like most about Shalini is her knowledge and enthusiasm. The way she makes any of her programs the most interactive, interesting, entertaining and informative.
Amiya Samal
General Manager, Metro Cash and Carry India Pvt. Ltd.

Milin Rakesh Prasad
"I have known Shalini for last 6 years. She is one of the most dedicated executive coaches I have worked with. She instills trust and confidence in me and helps me to discover my true potential and break my beliefs to emerge as an effective leader and prepare for my growth. She takes personal interest and has practical orientation in addressing my coaching needs. She also adds flavour from Indian Mythology, which I like the most for both business and life skills."
Milin Rakesh Prasad
Head - HR Operations, Metro Cash and Carry India Pvt.

Prashant Kumar Khurdiya
"Shalini is a true teacher and a perfect coach. I am honoured to get the best leadership lessons and coaching from her. It has made me think better, with patience and have understood the need to appreciate others."
Prashant Kumar Khurdiya
Head - HORECA, Metro Cash and Carry India Pvt. Ltd